Why Should Trees Be Pruned?
Keeping your home's trees vibrant will require regular tree pruning and Gray's Tree Service is here to help you. Gray's Tree Service uses the the right tools for the job and, with our help, your yard can have the most outstanding trees in your neighborhood, while simultaneously increasing the beauty and resale value of your home. Here are some of the most important reasons to have your trees tended regularly.
Prune Your Trees for "Curb Appeal"
One of the most significant reasons to keep your trees well cared for is that it will make them more attractive. By removing dead limbs or areas of the tree that are dead, we can help the healthy parts grow better. Occasionally, portions of your tree may just grow faster than others but, with the right trimming, Gray's can help promote healthy, even growth and your trees appearance will look much better. A good pruning for your tree can be compared to a haircut. By removing the dead sections, we will permit your tree to put its energy toward great-looking, new growth. Your tree will benefit with an overall healthier lifespan and a prettier appearance.
Better Overall Tree Health
Dead branches not only slow down growth, they will also make your tree more at risk to disease and pests. We will make sure to remove all the dead limbs in a safe, professional manner so that your tree won't be as susceptible to disease and pests. By hiring Gray's Tree Service to keep up with your pruning, you will promote overall good tree health!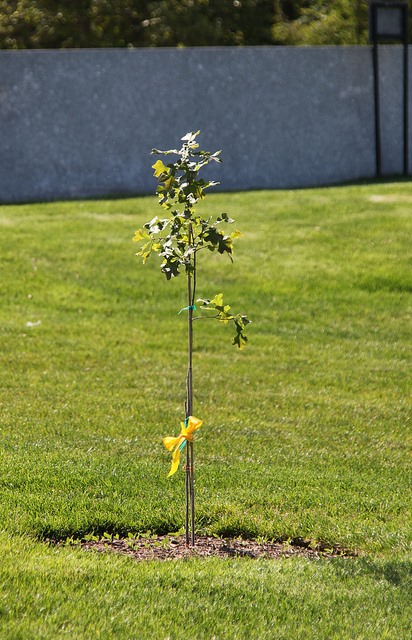 Proper Tree Pruning Promotes and Enhances Tree Growth
You may not realize it, but that large, oak tree in your yard will stand a rough winter much better if it has been healthily pruned. With the proper technique used by a professional arborist in conjunction with the proper timing, trimming can help your tree grow more resilient roots which will lead to a healthier tree. With stronger roots running deep into the ground, you will notice that your tree more able to combat strong winds and thunderstorms and light droughts. In addition, a timely, healthy pruning will also encourage your tree to sprout new branches.
Tree Pruning Lowers Your Risk of Accidents and Potential Legal Liabilities
If your property's trees have dead branches or yearly heavy fruit loads weighing them down they can be a potential hazard on your property. This is one of the most important reasons to keep your trees properly pruned. During heavy storms, dead branches can be blown down or into cars, roofs or worse, onto people. A strong gust on a sunny day can easily knock these branches down on to someone or into one of your structures. Another way proper tree pruning improves safety is that it reduces the chance that your tree's branches will grow into the path of electrical lines.
Your View of the World
We've already touched on the view of the outside world into your property, but your trees also affect how you see the outside world! Improperly trimmed trees can block your view out of windows or doors. Improve your glimpse of the outdoors from the comfort of your home, contact Gray's Tree Service today!